| | |
| --- | --- |
| | This page's history section only focused on the events between episodes 1-26, while the other sections have taken into account the happenings within episodes 27-413. |
Wu Jia Yun (吳家芸, Wu Jia Yun) is the youngest daughter of WuFamily and eldest granddaughter-in-law of LinFamily and the female protagonist of The Sound of Happiness. She had initially dated DaWei 3 months ago, before deeming ZhiMing as her lifetime romantic partner after receiving blessings from XinDi and mothered Xiao Wang Zi (小王子, Xiao Wang Zi) with her husband. As the bestie of XiaoKe, she was well-known for her contributions to WorldHotel and while awaited for ZhiMing's return during his absences, she immediately reprises his duties in the business world.
Personality
The Aspect of "Love" and "Family"
Within her sisters, JiaYun sees herself as the most eccentric one and her refusal to accept defeat when achieving her goals.[1]On the aspect of "family", JiaYun becomes resolved with safeguarding their interest and expressing her intolerance against those who relentlessly hurts them. On the aspect of "love", JiaYun proves herself with a soft-hearted person and determined by controlling her emotions for the sake of her family. As such, she remained doubtful towards the feelings for ZhiMing but boosts her confidence in overcoming her own flaws and accepting his love with assurance from XinDi.
Contributions towards World-Hotel
Being touched with the tender-hearted services provided by World-Hotel, she carried on the aforementioned visions through sharing the compassion moral with ZhiMing in managing the hotel. Due to her trustworthy passion in the eyes of her employees, JiaYun retained her calming attitude during arising conflicts and earning a strong leadership role. While not falling behind her husband in terms of capabilities, JiaYun has brought forth the hotel's well-being into greater heights. Hence among her friends and family, JiaYun becomes the most reliable source in terms of comfort and enlightenment. Despite her over-concerning demeanor had invoked the feelings as distrust and annoyance, her good intentions of protecting the closed ones had seemingly and always, worked out to be the truth.
The Roles in LinFamily
Inheriting the heavy responsibilities from AhMei and HuiXin, JiaYun served as the main source of support for ZhiMing, taking the role as the matriarch in maintaining the harmony of LinFamily and cultivating herself with a meditator demeanor in managing the arising source of tensions. As the wife of ZhiMing, she deeply appreciated him for capitalizing her happiness and retaining the sense of humor around him since their first interaction, often driven herself into adorable and entertaining arguments with him with ZhiMing on the topic of "parenting" which represented the relationship between TianDing and YanXi. Despite the deepened entrustment towards ZhiMing during life-threatening moments, JiaYun finds herself "weak" under the protection of her husband after becoming the mother of their child and prioritizes towards starting ordinary life with her family. But she remained fortitude in handling important decisions during the absence of ZhiMing.
Relations
Lin Family (In Law)
Friends
Enemies
History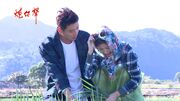 JiaYun first appeared with YuTang and XiaoKe, where FenFen and ShaoFeng were given blessings as newly-married couples. She followed the advice from her mother and went to a farm to steal an onion, where she was caught red-handedly by ZhiMing. But afterward, she dated the owner DaWei for 3 months.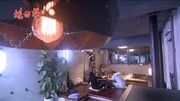 During the remeeting with ZhiMing, her family had mistaken him as the boyfriend of JiaYun. She separated from DaWei after he had tampered with her feelings, where the latter had already dated BaoNa for 2 years and the irresponsible man was confronted by ZhiMing. As a result, she ventured to YiLan on a vacation arranged by her besties. She coincidentally encountered ZhiMing, where both of them comforted each other as they were reminiscing about their painful past to be forgotten and upon her return, she was further comforted by her family.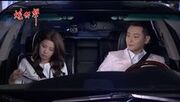 She decides to resolve the situation YuTang was involved in, whose ex-husband left her indebted and agrees with signing the Love Pact (戀愛契約, Love Pact
) with ZhiMing, which relieved him from going towards arranged dates. She agreed to organize the engagement between BaoNa and Dawei, where ZhiMing defends JiaYun from further mockeries by BaoNa. During the first visit to LinFamily, HuiXin rejected JiaYun as her daughter-in-law. She started quarreling with ZhiMing, having different beliefs over the management of WorldHotel. But once becoming the most trusted right-hand employee of ZhiMing, she personally invited Andrew to perform in a concert with assistance from XinDi, allowing a displeased customer to reconcile with his girlfriend.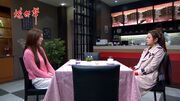 During her birthday, she received a surprise celebration from ZhiMing, after the latter vented out his anger over the presence of XinDi. Hearing the declining health of XinDi from her father, JiaYun has a proper conversation with XinDi and promised to hide the truth regarding her sudden disappearance 3 years ago.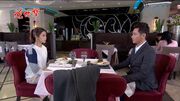 Her abilities in securing the Asian Airlines (亞聯航空) agreement had expanded the reputation of WorldGroup, this marks an unexpected surprise from LinFamily. Having eagerly supported the reconciliation between ZhiMing and XinDi, who was forgiven by the former, JiaYun realised herself harboring feelings for ZhiMing. Feeling desperate for the situation, JiaYun reluctantly befriended DaWei in an attempt to conclude her status as a fake romantic partner of ZhiMing.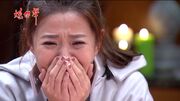 But immediately, she was backstabbed by YuTang and causing both the families of herself and ZhiMing to become infuriated with them for lying about the motives behind their relationship. Later, she restored the strained ties with her besties after finding herself under the protection of ZhiMing from any forms of unnecessary displeasure. Despite hearing the confession feelings from the latter, she ended up blurting out the fact that XinDi was diagnosed with leukemia after her resignation from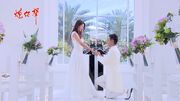 WorldHotel was rejected by ZhiMing. This confirmed herself to be fallen in love with ZhiMing, she vented out her emotions of depression to JiaWen. Having the intention of forgoing her feelings to ZhiMing and after he rescued her from BaoNa's assault, she becomes angered with ZhiMing for putting herself in a dilemma state over the past relationship between XinDi and ZhiMing.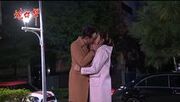 With XinDi making the decision to depart from Taiwan, the motivation from the latter allowed JiaYun to bravely respond towards her hidden feelings for ZhiMing. Now officially engaged romantically with him,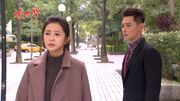 JiaYun received blessings from her parents. While fulfilling AhMei's desire of wanting her eldest grandson to start a family, JiaYun finally received approval from HuiXin after risking her own life to protect her future mother-in-law. Due to the unacceptable actions from MingZhu, her marriage with ZhiMing was almost canceled after feeling saddened that GuoHui had to absent himself before the pleading from AhMei. As ZhiMing had bribed SiRong, JiaYun and ZhiMing had finally married one another. (episode 1 to 26)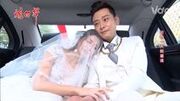 Family Scenes
Scenes with ZhiMing
With her siblings
Trivia
According to her mother, her birthdate was wrongly written on her identification card which is unknown at the moment. Despite that, according to official sources, JiaYun is the same age as XinDi, putting her at 30 years old and born in 1988 and she celebrated her 31st birthday in episode 7.
This marks the fifth time where her actor, Athena Lee Yen and Norman Chen, portraying themselves as couple.[2]Her actress previously played Shi Tian Na in 100% Wife.
She is given the nickname Qing Wa Mei (青蛙妹) and Hotel Flower (饭店之花

) by ZhiMing and WeiKai respectively.
References