| | |
| --- | --- |
| | Despite remaining as the main protagonist, this page's history section only focused on the events between episodes 1-26, while the other sections have taken into account the happenings within episodes 27-413. |
Lin Zhi Ming (林至明, Lin Zhi Ming) is the main protagonist of The Sound of Happiness and the eldest grandson of LinFamily as well as the elder twin of TianDing. He was the past lover of XinDi, ZhiMing subsequently married JiaYun[1] with blessings from the former and fathered Xiao Wang Zi (小王子, Xiao Wang Zi) with the latter. As he recuperated from his declining health, ZhiMing had cooperated with JiaWen (CoCo) to reclaim back his family's company from HongJie, which was later entrusted to ZhiWen. He is regarded as an international-class architecture in the business world, and was chosen to lead the General Commerce Association. After surviving his death from the hands of TianYu, he worked with ZhengHao (HaoTian) to apprehend HongJie for his crimes.
Personality[2]
Principles of Business
Even since his youth, ZhiMing is widely regarded as WorldGroup's rightful successor within the eyes of close affiliates. ZhiMing also forged a formidable bond with his younger siblings, who greatly saluted him and gave them the motivation to strive for their own futures. He initially retained a sense of coldness and domineering among his employees after taking over the CEO position of WorldHotel. As a result, he becomes the perfect candidate for leading the future of General Commerce Association and faithfully trusted that his younger brother ZhiWen With regards to WorldGroup's chairman position, ZhiMing had faithfully believed that his younger brother ZhiWen is capable of managing the company brilliantly while continuing the legacy that himself and his grandparents had previously left off.
Responsibilities for LinFamily and closed ones
ZhiMing also has a powerful perception when overseeing situations and maintaining his own composure when coming to face unexpected setbacks, though he regarded the safety of everyone and especially his family as his uppermost priority. ZhiMing inherits the patriarch role while managing the harmony of LinFamily and preventing arising conflicts where he is entrusted with making the right decisions. However, his benevolent faith also becomes his main weakness as sometimes he caused his family to land on dangerous situations. This is where his intelligence played the most vital factor, having to outsmart unscrupulous ones in order to protect those he cared deeply.
Aspect of Love
At the initial parts of the drama, ZhiMing remained in depression and was gravely affected by the sudden disappearance of XinDi 3 years ago. After his encounter and interactions with JiaYun, ZhiMing gradually restored his confidence and his affectionate demeanor towards love. With the assurance from XinDi during her return, he turned his past grief into providing JiaYun happiness for entire life and even reaching greater heights to safeguard her and WuFamily where he had defied his own family's customs for the sake of her. This represented TianDing's resolved love towards YanXi. He outright exhibited them as a father, he idolizes his own son in comedian aspects, while dedicated to him the fullest devoted love and having adorable and energetic arguments with his wife on parenting.
Relationships
Wu Family (In Law)
Friends
Enemies
History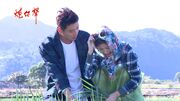 ZhiMing appeared in the first episode, he coincidentally caught JiaYun stealing an onion from a farm while venturing to meet his client at a nearby temple. 3 months later, ZhiMing was mistaken by WuFamily that he was the boyfriend of JiaYun during the remeeting with the latter, Having encountered a devastated JiaYun, ZhiMing confronted the irresponsible attitude of DaWei for cheating both the feelings of JiaYun and BaoNa.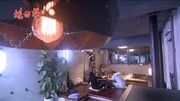 He encountered JiaYun for the third time in YiLan, where both of them comforted each other as they were lamenting about their painful past to be forgotten. Under the entrustment from his father, ZhiMing becomes the CEO of WorldHotel and having to relive himself from arranged dates, he signed the Love Pact (戀愛契約, Love Pact
) with JiaYun, who required the agreement to resolve the indebted state of YuTang following her divorce after defending the former from the mockery framings by BaoNa.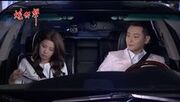 He introduced JiaYun to his family, he attempted to dismiss the displeasure attitude his mother has towards JiaYun. Initially displeased with the latter for voicing her concerns over the management of WorldHotel,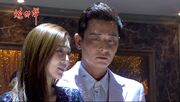 ZhiMing eventually entrusted JiaYun with calming down a displeased customer, who was temporarily separated from his girlfriend. As compensation for venting his anger towards JiaYun, he personally celebrated the 31st birthday belonging to JiaYun. During the meetings with XinDi, ZhiMing instantly lashed out at her for the sudden disappearance in the past before giving XinDi his forgiveness.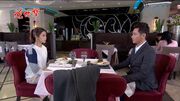 Even after JiaYun brought in DaWei into the situation, ZhiMing finds himself unwillingly to conclude the "fake" relationship with JiaYun after acknowledging her efforts in securing the Asian Airlines (亞聯航空) agreement which puts the future of WorldGroup at stake. While both the families of ZhiMing and JiaYun becomes infuriated with them for lying about their status as romantic partners, ZhiMing immediately dedicated himself to safeguard the reputation of JiaYun.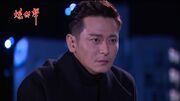 He confronted YuTang for betraying the friendship with her besties and revealing the motives behind the relationship between himself and JiaYun. Seeing her as the most trusted employee, ZhiMing rejected the latter's resignation and confessed his feelings to JiaYun. Hearing from her that XinDi was diagnosed with leukemia, ZhiMing becomes infuriated with his grandmother for voluntarily breaking apart the relationship between the former and himself.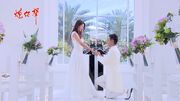 Despite restarting anew with XinDi, the emotions of hesitation caused ZhiMing to directly rescue JiaYun from the assault of BaoNa and seeing himself personally neglecting the interests of XinDi and JiaYun as both of them becomes furious with ZhiMing. With XinDi makes the decision to exit the past relationship with him, the reassurance from the latter gave ZhiMing the encouragement in securing his irreplaceable love towards JiaYun.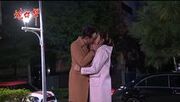 Having blessed his ex-girlfriend in her departure from Taiwan, ZhiMing had a proper final closure with XinDi. Now officially dating with JiaYun, ZhiMing received approval from the latter's parents while JiaYun finally gained approval from his mother.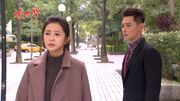 While wanting to fulfill the desires of AhMei of wanting him to start a family, ZhiMing had promised to give JiaYun a marriage without griefs and through the bribing of SiRong, JiaYun was granted the opportunity to bid farewell to GuoHui and affirming the brotherly-bond with the returning ZhiWen.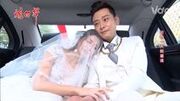 (episode 1 to 26)
Gallery
Trivia
His birthdate is listed as 2/5/1972, putting his age as 45 years old in episode 141. However according to official sources, ZhiMing is confirmed to be 31 years old; the same as JiaYun and XinDi, who were born in 1988 respectively. ZhiMing celebrated his 32nd birthday in episode 234.
He enjoys eating onions.
ZhiMing was given the nickname Shou Ji Ge (手機哥

).

While losing the memories of his past, ZhiMing was given the identity Li De Shen (季得勝

).
References