Ceng Guo Hao (曾國豪, Ceng Guo Hao)/Ryan is the son of FangZi and was the past lover of JiaXuan, he was admired by YongQi before showing affection to the former's younger sister. He only returned to assist RuiYuan to protect his company, as he mainly resides overseas.
History/Personality
Under the request from RuiYuan, GuoHao first appeared in episode 159 returning from overseas to meet him and during the remeeting with JiaXuan, GuoHao feels surprised she was RuiYuan's daughter-in-law and reminisced their past as lovers and rendering assistance to her and YongQi in dealing with YongCheng and XiaoXin, where the latter accused GuoHao for having an affair with JiaXuan which further strained her marriage with the former. Thanks to the entrustment from RuiYuan who remained distrustful towards YongCheng, GuoHao prevents him from taking over YongBao-Group as YongCheng had taken advantage of his father's comatose state. Meanwhile, he earns the admiration from YongQi and liaises with JiaWen on the behalf of his mother, where she covered up for GuoHao after YongCheng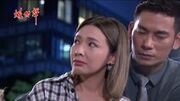 relentlessly targetted him, at the same time, both of them faked a romantic relationship and seeing JiaWen lamented regarding her complicated past, GuoHao motivates her with seeking her own happiness in life and after saving her from the hands of YunRu, GuoHao confirmed his feelings towards her and receiving blessings from YongQi, but was short-lived as GuoHao had to resolve YongBao-Group's crisis overseas and causing him to miss the opportunity to understand JiaWen more as HongJie outright interfered from their relationship simply due to his personal jealousy. During his return, GuoHao respects RuiYuan's decision regarding his role over the future of YongBao-Group and forgoing the displeasure YongQi had towards her father while YongCheng finally ended up divorcing with JiaXuan.
Later, GuoHao later appeared to dissuade his mother FangZi, who previously introduced GuoHao to ZhiWen, for getting JiaWen to become the advisor towards JianHua after being fully aware of his boisterous demeanor and knowing JiaWen and Coco were the same person but ended up respecting her final decision after giving himself another chance to earn JiaWen's love.
Relations
Due to the complicated romantic affairs of his mother, FangZi during her youthful days, the identity of GuoHao's father was unknown. Sharing the same age as his childhood lover JiaXuan, GuoHao is older than his uncle JianHua.
Friends
Enemies
Trivia
He shares an identical appearance as Li Shao Feng (李紹峰), who only appeared in the first episode as he married Li Fen Fen (林芬芬). Both of them were important characters from the 2017 Taiwanese Drama,

In The Family

and their appearance makes this show canonically related to In The Family.